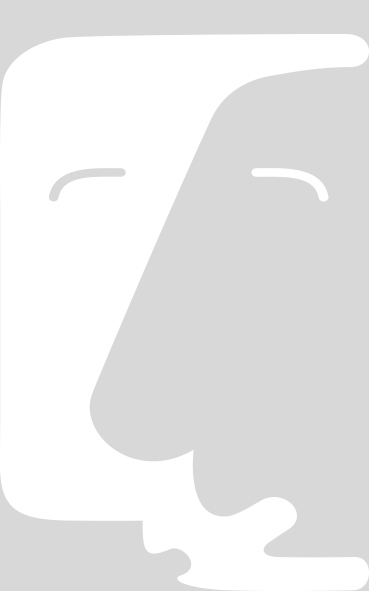 13th EASA Biennial Conference
Collaboration, Intimacy & Revolution
- innovation and continuity in an interconnected world
Department of Social and Cultural Anthropology, Estonian Institute of Humanities, Tallinn University, Estonia
31st July - 3rd August, 2014
The call for papers is now open, closing on 27th Feburary.
All proposals must be made to specific panels via the 'Propose a paper' link found beneath the panel abstract on that panel's webpage. Proposals should consist of:
a paper title
authors/co-authors
a short abstract of fewer than 300 characters
a long abstract of fewer than 250 words.
On submission of the proposal, the proposing author (but not the co-authors) will receive an automated email confirming receipt. If you do not receive this email, please first check the Login environment - Cocoa (see toolbar above right) to see if your proposal is there. If it is, it simply means your confirmation email got spammed/lost; if it is not, you will need to re-submit, as for some reason the process was not completed. Subsequent communication will be with all authors of a paper.
Proposals will be marked as pending until the end of the Call for papers (27/02/2014). Convenors will then be asked to make their decisions over the papers proposed to their panel by 9th March and to communicate those to the proposers, marking them up within the login environment (Cocoa). Papers which are neither accepted nor rejected, but marked for 'transfer', will then be considered by the Scientific Committee to see where else they might fit in the conference programme. There is no guarantee that such papers can be re-housed. We aim to resolve all transfers by 10th April 2014.
While we cannot prevent you from making multiple proposals, we would encourage colleagues to make just one. The 'transfer process' aims to ensure that good papers will have a chance to be presented even if the panel to which they were initially proposed has no space.
The rules
Delegates may only make one presentation. In addition to that they may also convene one plenary session, panel, or roundtable; and/or be discussant in one plenary session, panel, or roundtable.
All convenors and presenters must be members of EASA (during 2014), and have paid their subscription before the conference.
BUT TO PROPOSE A PAPER YOU DO NOT NEED TO BE A MEMBER OF EASA, AND ANY DECISION TAKEN ABOUT YOUR PROPOSAL IS NOT INFLUENCED BY WHETHER OR NOT YOU CURRENTLY ARE A MEMBER. IF YOUR PAPER IS ACCEPTED YOU WILL NEED TO BECOME A MEMBER FOR 2014, VIA THE ONLINE APPLICATION FORM. PLEASE DO NOT APPLY UNTIL YOUR PAPER HAS BEEN ACCEPTED. ONCE YOU HAVE APPLIED WE WILL CONTACT YOUR REFEREES AND THEN CONFIRM YOUR MEMBERSHIP. THIS CAN TAKE SOME TIME, SO PLEASE BE PATIENT.
Language
EASA has two official languages, French and English. It is up to each panel's convenors to decide which languages will be used in that panel. Some convenors may be happy to accept presentations in the other language; to determine this you will have to email the convenors and ask. In such cases we would expect authors/presenters to bring a printed summary of their presentation in the primary language (EN or FR) for distribution within the workshop. Papers may not be presented in a third language.
Other useful information for after you've proposed your paper
Paper authors can use the login link in the menu on the left to edit their proposals. Co-authors cannot be added/removed nor can papers be withdrawn through this environment - please email conference(at)easaonline.org to do this.
FYI: convenor responsibilities
It is the convenors' responsibility to ensure that all panel participants are well briefed and that the panel continues to meet EASA's requirements. To that end, convenors should not only communicate their decisions over proposals but later in the process, email panelists to: inform them of the speaking order (albeit this is displayed on the public panel page), inform them as to how much time they have been allocated, remind them to register, inform them of any late changes or additional chairs/discussants, and give any other information related to the panel. If panelists withdraw convenors should mark these withdrawals in the login environment to inform the organisers.
Presenter responsibility
We'd ask that all presenters with accepted papers inform the convenors (copying the conference administration) if they subsequently decide to withdraw.
Length of panels
Given the competition over resources (panel proposals outweighing available time slots) and the stated desire by many members to be able to attend more panels than just the ones they are active in (convening/speaking), EASA suggests convenors limit panels, where possible, to a maximum of two consecutive ninety-minute sessions, each of which can hold a maximum of four papers. This will allow the conference to accept more shorter panels, giving more choice to both paper proposers and delegates. This will mean that panel convenors will be able to accept a maximum of eight papers in their panel. In extraordinary circumstances triple-session panels of twelve papers may be permitted. EASA hopes that the advantages of this approach will outweigh possible drawbacks.
Timing of presentations
Allocation of time within sessions is largely a convenor decision. The EASA norm is to allot each presenter a maximum of 30 minutes (for presentation and questions/discussion). The key is to respect the fact that many presenters have travelled a long way in order to be able to contribute and clearly need time to set out their argument. We are unable to represent specific intra-panel timings in our programme. Delegates reading the conference book will have to work on the assumption that papers will be evenly distributed through the panel. Clearly convenors may wish to amalgamate discussion time, but have been asked to stick to this even distribution, where possible.
Pre-circulation of papers
EASA has no rule about this; however many convenors are keen to pre-circulate completed papers. To facilitate this and save on email traffic, authors can upload PDFs of their papers within Cocoa, which will then show as a downloadable file beneath their abstract on the public panel page on this site. It is the convenors' choice whether they instruct presenters to make use of this.
Communication between authors/convenors
Convenor/author email addresses are not shown on the panel pages for anti-spam reasons. However there is an in-built secure email messaging system. If you cannot work that, please email conference(at)easaonline.org to obtain relevant email addresses.
Any queries with the above please email conference(at)easaonline.org.