The European Association of Social Anthropologists (EASA) is a professional association open to all social anthropologists either qualified in, or else working in, Europe.
The Association seeks to advance anthropology in Europe by organizing biennial conferences.
EASA's academic journal, Social Anthropology/Anthropologie Sociale appears four times a year and is available free of charge to all paid-up members.
EASA is a sister association of the International Society for Ethnology and Folklore (SIEF) and a member of the World Council of Anthropological Associations (WCAA).
EASA NEWS
EASA AGM and Seminar: On Politics and Precarities in Academia: Anthropological Perspectives
This will be held at the Institute of Social Anthropology, University of Bern from November 16-17, 2017.
Read the full programme here.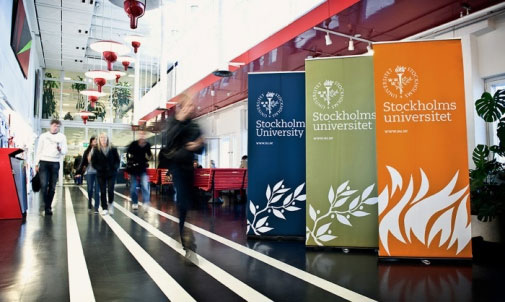 EASA2018, Stockholm, 14-17th August 2018
EASA2018 Staying, Moving, Settling will be organised by the Stockholm University, in the picturesque Swedish capital that spreads over 14 islands between the Baltic Sea and Mälaren (Sweden's third-largest lake). Do join us for four days of panels, labs, plenary discussions and more from 14-17 August 2018. The Call for Panels will open on 1 December 2017 and close on 31 January 2018. Read the theme and key dates.
Letter to members from EASA President and Vice-President
Read more here.
Mary Crain
We are sorry to inform you of the death of Mary Markwell Crain (July 14, 1953 - 20 October 2016). Mary was a lecturer in the Departments of Cultural Anthropology and History of Latin America and Africa at the University of Barcelona until she returned to the USA in 2010. She researched pilgrimage, and was among the first to research the use of media in ritual, and later migrant labour. She was a member of EASA, and co-editor (with Felicia Hughes-Freeland) of Recasting Ritual: Performance, Media, Identity (EASA series, Routledge, 1998).
EASA newsletter 70, October 2017 is now out

EASA supports Polish colleagues
EASA has written a statement of support (PDF) standing alongside their colleagues in the Polish Ethnological Society who are speaking up against growing discrimination in society. They are organising action and their manifesto can be seen here (PDF). The WCAA, of which both EASA and PES are members, has also written a statement in support (PDF).
EASA bookseries
The series has a new editor: Aleksandar Boskovic (University of Belgrade and Institute of Social Sciences)
Call for submissions for edited collections and monographs. More details >>
NETWORK NEWS
See events listed in the sidebar.
Call for film review
The Journal of the Anthropology of the Contemporary Middle East and Central Eurasia (ACME) welcomes films and film reviews for its special issue on Migration and Refuges. Should you like to contribute, please contact the film reviews editor: Dr Michael Abecassis: michael.abecassis(at)modern-langs.ox.ac.uk. For general inquiries and instructions, please visit: acmejournal.org