Publications Anthropology of Humanitarianism Network (AHN)
Book series

AHN offers its members an opportunity to publish ethnographic monographs and edited volumes within the Berghahn book series "Humanitarianism and Security"

Amid the growing convergence between the politics of aid and policing, emergency and military governance, securitization and the production of collective fear, this book series examines humanitarianism and security as both ideology and practice. It publishes ethnographic and theoretical analyses that contribute to the development of critical approaches at the intersection of anthropology, sociology, geography, international relations, and other disciplines.

Submissions
Formal submissions should be sent directly to Berghahn Books, however initial enquiries are encouraged and should be sent to Antonio De Lauri (antonio.delauri(at)cmi.no), who will be able to advise and help you through the formal procedure.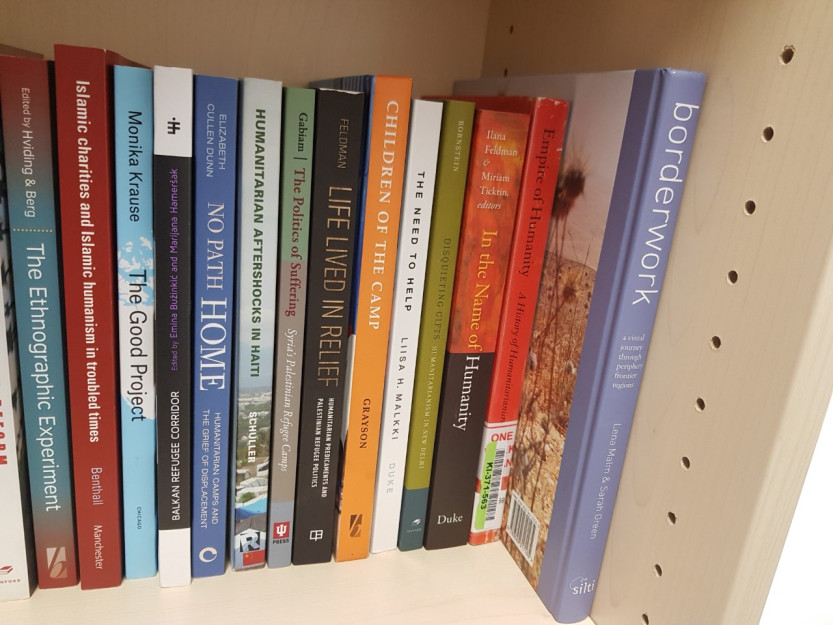 BIBLIOGRAPHY ON THE ANTHROPOLOGY OF HUMANITARIANISM

We have prepared a comprehensive bibliography on the anthropology of humanitarianism. We hope it will serve as a useful resource for all those interested in the topic of our network.

This bibliography is a work-in-progress and it will continue to be updated. Do let us know about your peer-reviewed, English language publications on the anthropology of humanitarianism.

The bibliography can be downloaded via our external site here.