Letter from the Book Series Editor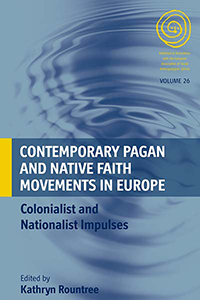 The EASA book series has been publishing works that address anthropological questions in a cogent, persuasive and fluent way for over twenty years. If you are working on a monograph or edited collection or want to know more about the series, please email eeva.berglund(at)helsinki.fi or visit the website: easaonline.org/bookseri.shtml. The website also includes a list of volumes in the series, which has been published since 2003 by Berghahn Books.
The series showcases the excellent anthropology being carried out by the Association's members and thus it has no particular thematic or regional focus. This means, of course, that the series draws on the expertise and collegiality of many people. I acknowledge and am grateful for the input of the following people:
Alberto Corsin Jiménez, Anonymous, Anonymous, Birgit Muller, Caroline Humphrey, Dace Dzenovska, Deborah Reed-Danahay, Dimitri Karadimas, Eckehard PIstrick, Elissa Helms, Gavan Titley, Gisa Weszkalnys, Jessica Greenberg, Jim Butcher, Kim Fortun, Knut Nustad, Leah Burns, Manos Spyridakis, Marie Louise Sorensen, Marisol de la Cadena, Michael Rowlands, Michal Buchowski, Nathalie Peutz, Noel Salazar, Peter Hervik, Peter Wynn Kirby, Regina F. Bendix, Sian Lazar, Stef Jansen, Susana Narotzky, Wendy Gunn.
I would like to extend my thanks also to staff at Berghahn Books, Molly Mosher, Duncan Ranslem and Leigh Waite who have helped with the smooth running of the series.
Eeva Berglund
Book Series Editor, EASA