The European Association of Social Anthropologists (EASA) is a professional association open to all social anthropologists either qualified in, or else working in, Europe.
The Association seeks to advance anthropology in Europe by organizing biennial conferences.
EASA's academic journal, Social Anthropology/Anthropologie Sociale appears four times a year and is available free of charge to all paid-up members.
EASA is a sister association of the International Society for Ethnology and Folklore (SIEF) and a member of the World Council of Anthropological Associations (WCAA).
EASA NEWS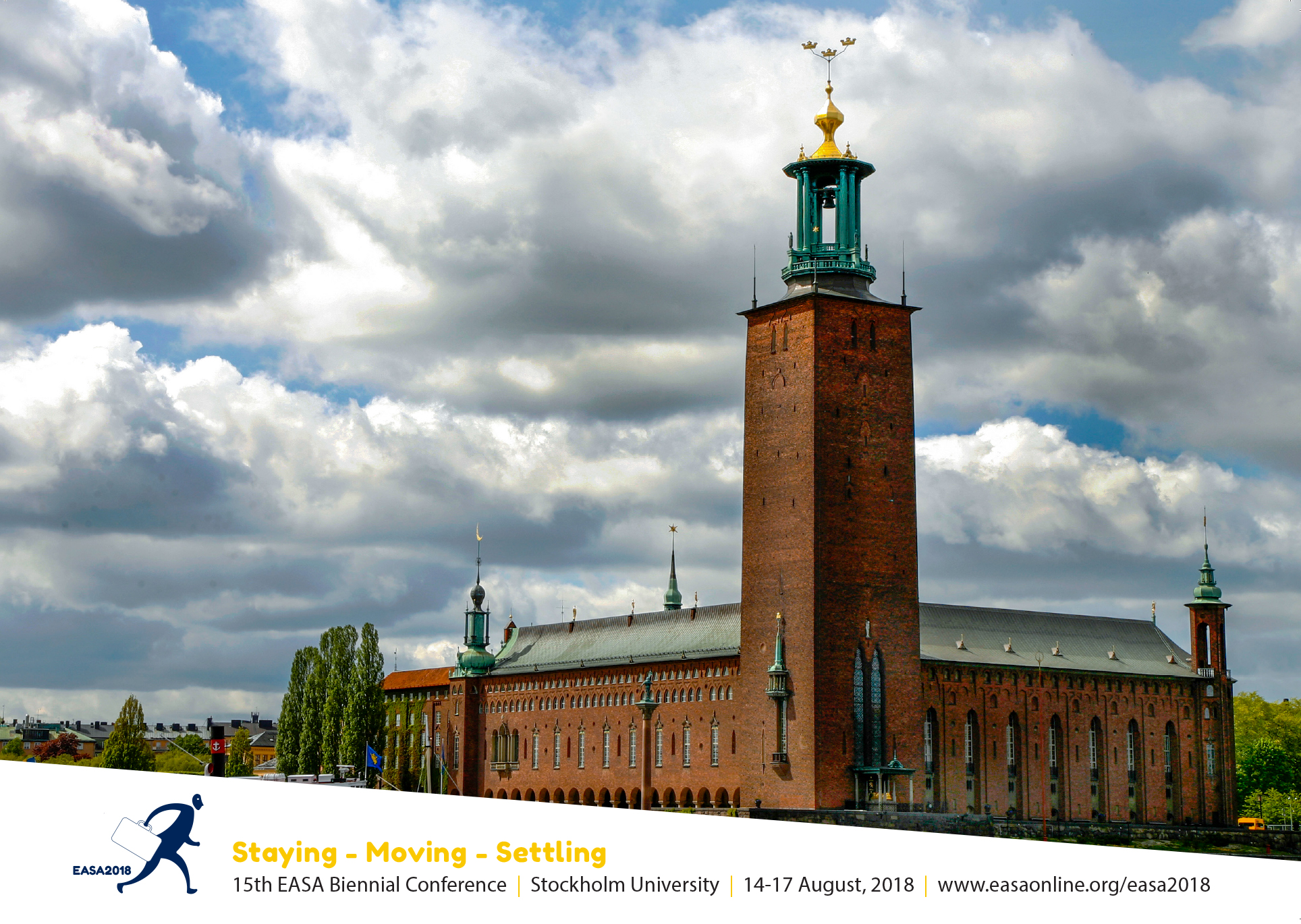 EASA's biennial conference took place in the picturesque Swedish capital that spreads over 14 islands between the Baltic Sea and Mälaren (Sweden's third-largest lake). The conference comprised four days of panels, labs, plenary discussions and more. Read more here!
---
NETWORK NEWS
See events listed in the sidebar.
New networks
European Network for Psychological Anthropology (ENPA)
Psychological anthropology played a crucial role in the early life of our discipline. The German "Völkerpsychologie", the North American "Culture and Personality School", and the British "Torres Strait Expeditions" all made important methodical, theoretical and transdisciplinary contributions to the broader anthropological project (...) Continue reading >>

Age and Generations Network (AGENET)
This network brings together social anthropologists engaged in research, teaching, and applied work involving older adults, multi/inter-generational relationships, and life-course perspectives. Find out more >>
Pilgrimage Studies Network: In the rapidly expanding interdisciplinary field of pilgrimage studies, which covers not just religious pilgrimage but other key forms such as secular pilgrimage, spiritual pilgrimage, dark tourism and the relationship between travel, tourism and pilgrimage, many of the theoretical debates and methodological approaches have focused on the European context and most contributors are European in origin (...) Read more >>